Home Watch Services Sarasota
Home Watch Services In Sarasota Florida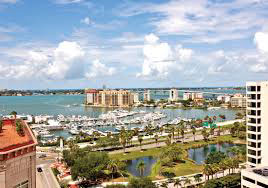 Sarasota FloridaSarasota is a crown jewel of cities in the northern part of southwest Florida with it's main highway being US 41 (Tamiami Trail). It is also in close proximity to I-75 with 4 exits.
This community offers several highlights attracking both full time and part time residents, one of which is the boating and fishing residents. With so many different water access points, Sarasota is the perfect community for boaters and fishing enthusiasts.
It also offers several championship golf courses for that golfer in your family.
There are several parks, shopping (including a 2 malls), dining and sports related activities throughout Sarasota & Sarasota County.
The waterfront area is spectacular and the quaint shopping district is exceptional.
We provide home watch services throughout the Sarasota area and beyond.
So if your home needs watching for a week, a month or even longer, give us a call or use our convenient e-mail form.
We want to provide our Home Watch Services throughout Sarasota!